Extended standard program and new parameters
Dear colleagues,
we would like to support you in the aimed diagnosis of autoimmune encephalitis and other neuro-immunological diseases by regularly updating our analyses spectrum. We have summarized the most important current additions to our analyses program to give you a quick overview: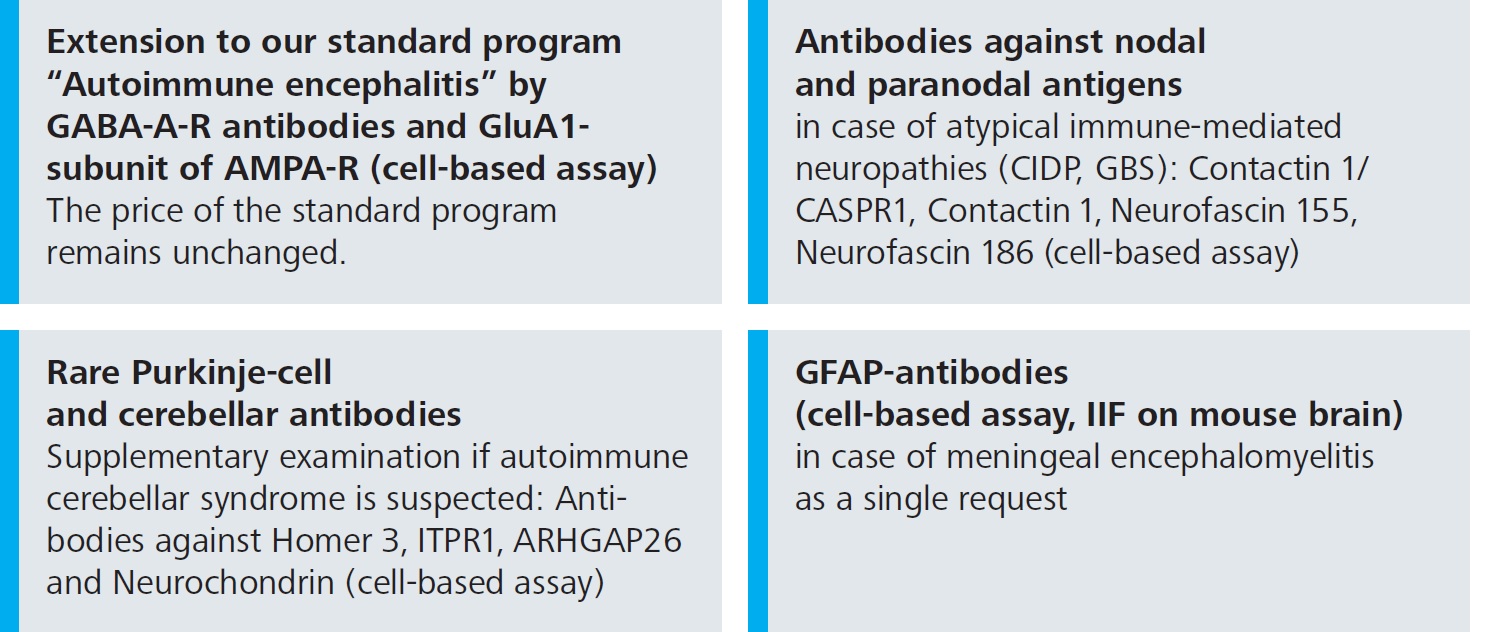 Our request form "Neural antibodies" (Formtype 18) was updated accordingly. If you would like to get the newest template version, please request the required amount by email to neuroak@laborkrone.de or by telephone on +49 (0)5222 8076-259. Please also use this number if you have any questions regarding antibody-requests or for ordering the latest price list. To order shipping material please call +49 5222 8076-429.