Dear colleagues,
with 1st June 2019 we have adapted our analyses of lymphocyte subpopulations.
Instead of testing for various individual queries, we now offer you the choice of either a small or a full immune status. We also continue to offer the analysis of regulatory T-cells as well as chronic T-cell activating markers. This way, you can specifically request the necessary tests to match the patients' needs.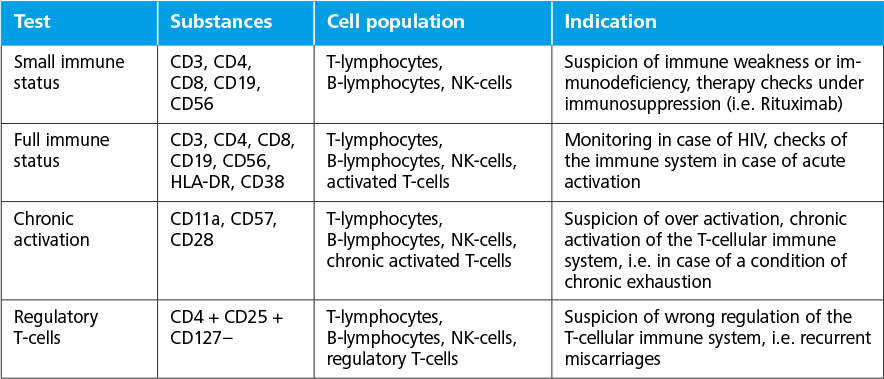 For all analyses, we will need fresh EDTA whole blood from you, as usual. To determine the absolute cell count, we will automatically prepare a full blood count. For requesting this laboratory analysis we would ask that you notify us on the request form as to whether you would like a full or a small immune status.
Should you have any further questions regarding this, please call Dr. rer. nat. Juliane Fazio on telephone 05222 8076-207.
Kind regards,
Labor Krone